Last winter I was contacted by writer/ blogger Jenny Lawson about one of my fabric designs. She was hoping to use it for the endpages of her up coming book. Months later "Let's Pretend This Never Happened (A Mostly True Memoir)" was launched and has become a huge hit.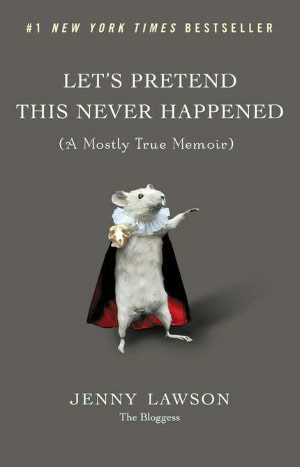 I was thrilled to find it in my local bookstore and after seeing the front cover for the first time totally understood why Jenny chose my pattern.
For more info on the book here's
Jenny's
site.